We moved to Uganda.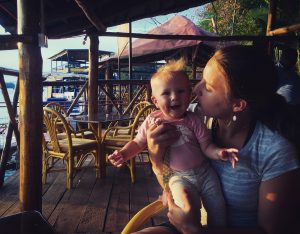 When you put it that way it sounds easy.  It wasn't.  Shoot, let's be honest here, it isn't.
We'll start with wasn't.
First off, leaving everyone we love was difficult.  I've never lived more than a dozen miles away from the bed I was born in.  And I have loved that.  I live and breathe those pennsylvania woods and streams (then I cough, because water is hard to breathe).  I can walk into church and hi five way too many people that changed my diaper 30 years ago.  All of our parents, most of our siblings, 66% of our niblings, and many lifelong friends are minutes away.
Walking away from that level of intimate familiarity and real, close community is tough.  I cried a lot.   
Then, right when we were almost out of time to pack, our bathtub broke, our AC broke, I got Lymes disease etc… etc… etc…
All the people that love us pitched in and helped us fix everything.  We got on a plane and here we are.
So… let's move on to isn't.  
We don't have a car and public transportation here is motorcycle based.  It's economical, convenient, and cool for adventurous adults.  It's not recommended for even the most adventurous babies.  Even badass babies with fros.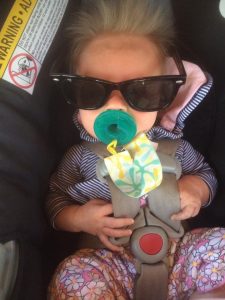 We are accumulating a large pile of dirty diapers and don't know what to do with them.  Trash is basically composted and burned here.  Can you imagine the environmental damage and the smell of burning poopy diapers????
We are accumulating a large pile of dirty clothes and don't know how to clean them.  This country of red dirt makes the double layer of deodorant trick useless.  
We used to have friends nearby.  We liked that.
In short, we barely know how to tie our shoes around here.  
But you know what? We didn't freaking drop the lives we loved and move across the world to have an easy time.  It's been truly difficult.  And terrifying.  And heartbreaking. And awesome.  
And maybe sometime I'll tell you about that part.  For now, we are going to go live it.